The Xbox Tartan Controller
Designed by Gordon Nicolson Kiltmakers for Xbox

We are exceptionally proud to announce that the Xbox Tartan Controller designed to commemorate 20 years of Xbox in Scotland is now on display for the first time ever in the V&A Dundee in their newly opened exhibiton that will run until January 2024.

We have had a lot of response to the Xbox controller featured at the V&A and in our Cannongate store - rightly so! Unfortunatley, the controllers are not for sale, nor can you showcase any other tartan on your own controller!
Althought the limited edition tartan clad controllers may not be for sale you could be in with the chance to win one, keep an eye on Xboxuk, GNK and V&A social media accounts for future giveaways!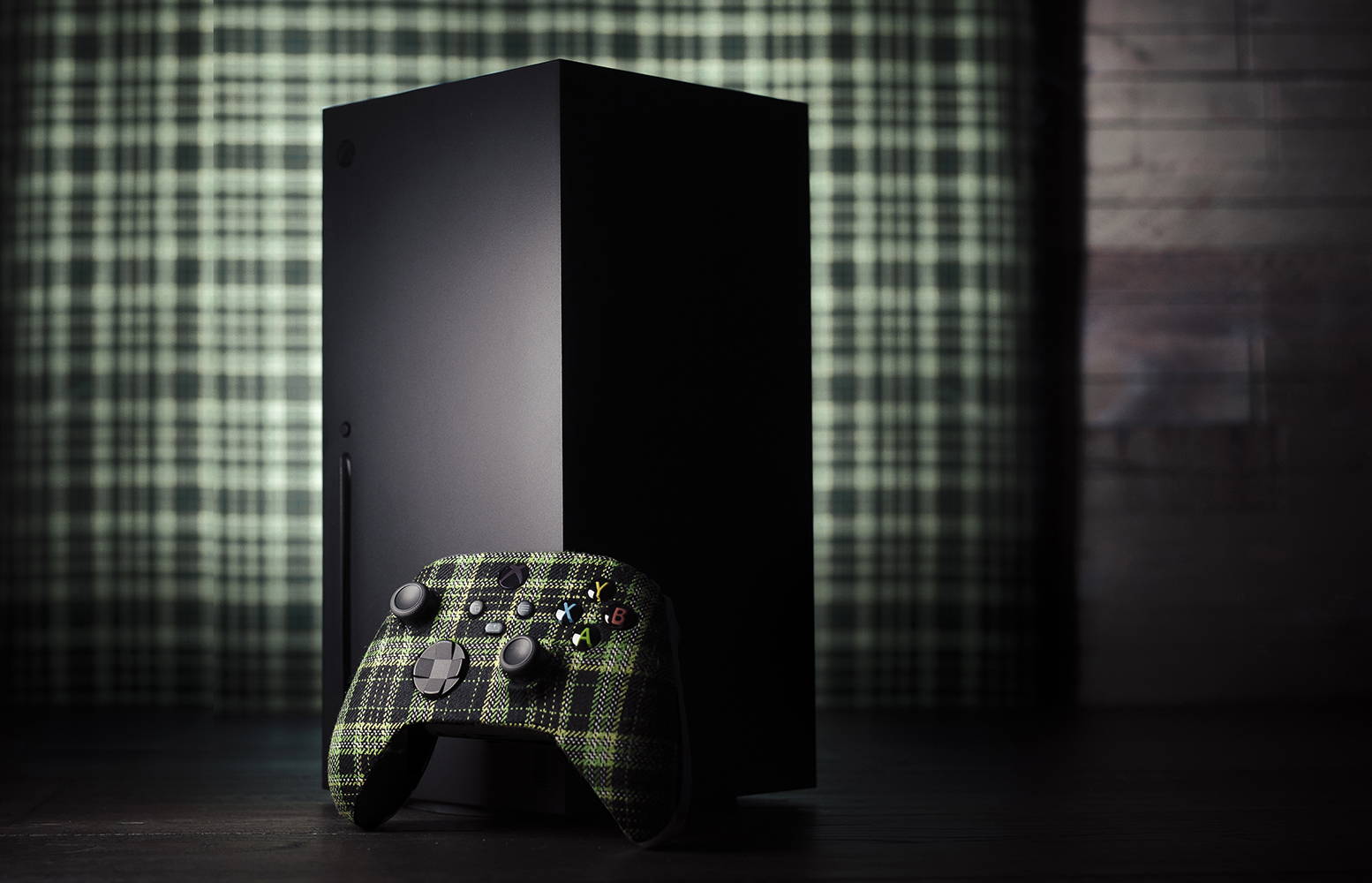 We have continued the journey of the bespoke Xbox tartan with a range of luxury products developed in partnership with Xbox in their official tartan for retail, created by local Scottish manufacturers.
Shop the collection now exlusively on our website: