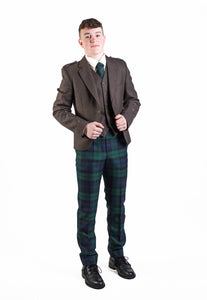 Package Includes:

Black Watch tartan argyll trews available in two fits - slim and straight leg
Peat Holyrood jacket and five-buttoned waistcoat
T

i

e
Because nobody's measurements are perfect, we recommend coming into the shop for a fitting. The sooner the better. Go on - it will be fun.