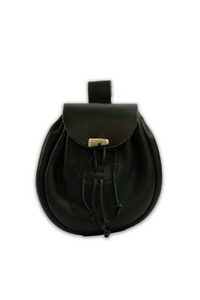 A traditional Jacobite leather pouch sporran to hang from your kilt belt. 
FEATURES:

Material: leather, horn

Dimensions: 17cm wide x 20cm deep (not including belt loop)
MADE BY:
Troll's Eye Crafts is a one-woman leatherworks based in Hawick in the Scottish Borders. It has been delighted to provide sporrans for Starz's Outlander. 
Currently posted within 4-6 weeks (subject to change)