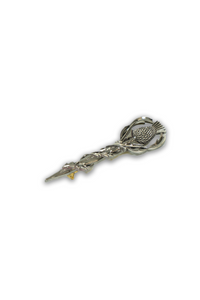 An intricate thistle kilt pin with an antique finish.
FEATURES:

Materials: pewter

Dimensions: 9.5cm x 3cm

MADE BY:
Family-run J. Wood Leathers began life as a leather merchant before diversifying into contemporary Highlandwear accessories in a wide range of finishes.
Posted within 2 weeks. Contact us to enquire about faster delivery.